"Most assuredly, I say to you, he who believes in Me, the works that I do he will do also; and greater works than these he will do, because I go to My Father.  And whatever you ask in My name, that I will do, that the Father may be glorified in the Son." John 14:12-13 NKJV
I am so amazed when I hear about Gospel fests and crusades that draw large crowds of people. My ears tend to perk up when I hear events with the words "good news" in the title, as it pertains to the Gospel of Christ.
Just last week, there was a huge event that took place in New York City called #GoodNewsintheCity. It was a series of events where NY City Fest and an Evangelist named Luis Palau worked with hundreds of churches in the tri-state area, helping to clean up the city, feeding the poor and providing good music and sharing the Gospel of Jesus Christ in both Times Square and Central Park. Amazing!
Jesus said in John 14 that we would do greater works than He did while on His earthly ministry. We know that the Bible records crowds gathering to hear Jesus of upward of 5,000 men (plus women and children). According to the reports that I've read, #GoodNewsintheCity drew 60,000 souls!  And hundreds, if not thousands, accepted Christ as their personal Lord and Savior. Praise God!!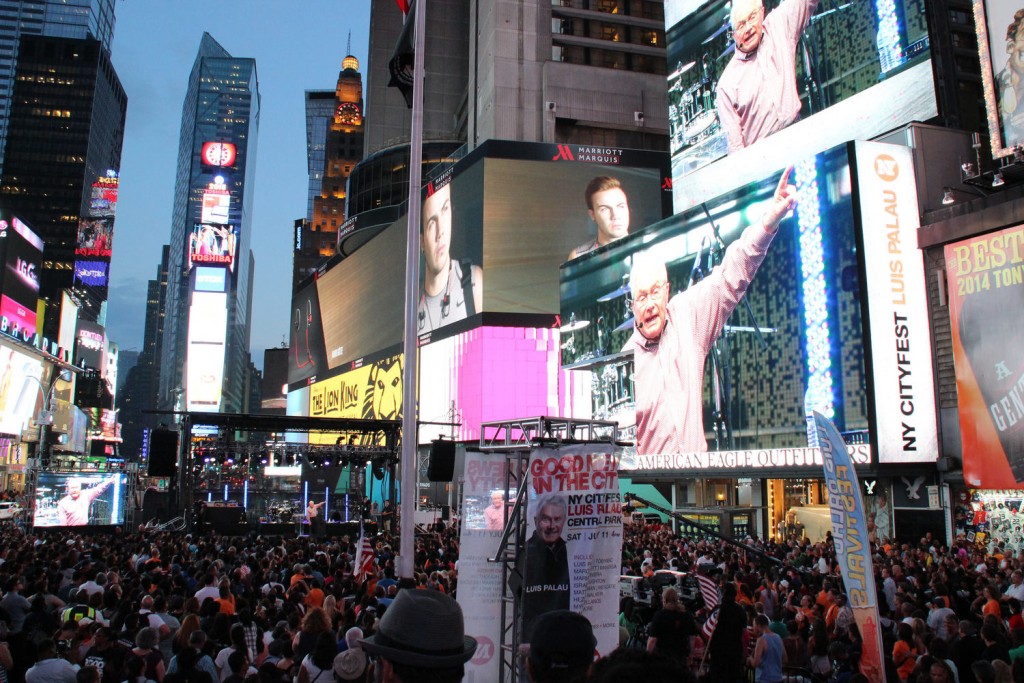 Another thing that I find to be amazing, is that Evangelist Luis Palau is 80 years old, and yet people of all ages, races and origins came to hear him speak in a place that is so electric, like New York City. I believe that in these end times that we're living in, the Holy Spirit is drawing people to the Gospel. My friends, we have work to do.
These events are amazing. The amount of work that goes into them, the events as they unfold and the results — all amazing! And all to the glory of God!