Just recently, I was treated to a delicious experience courtesy of Scratch DC, a new food delivery service in the Washington, DC area.
What I really appreciate about Scratch DC is that all of the ingredients in my Avocado Pesto Pasta with Garlic Shrimp package was FRESH, FRESH, FRESH! When I opened the box, I saw nothing but good, fresh food, already measured out, complete with instructions, just waiting for me to fire up my stove top.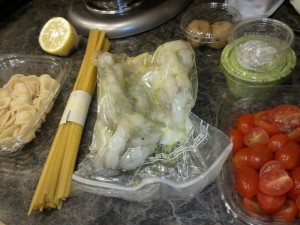 And firing up my stove top is just what I did –
And just 20 minutes later, I had two heaping servings of delicious, piping hot, well seasoned Avocado Pesto Pasta with Garlic Shrimp that I made myself. 🙂
Voila!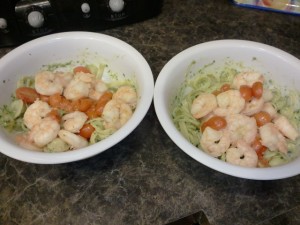 If you live and/or work in the Washington DC area, you owe it to yourself to treat you and your family to one (or two, or three, or …) of their delicious dinner packages. The choices change each day, so check out their website www.ScratchDC.com and place your order. You'll be so glad that you did! And while you're at it, enter code AleyshaP for a 15% discount on your first order.
Enjoy!