Eggs – what can't you make with them? It's been said that if you have eggs in your refrig then there are a ton of meal items you can create. Scramble them, boil them, fry them, make egg salad, omelets, frittatas, quiche, egg drop soup, and the list goes on and on.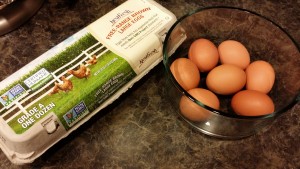 My friends at Nest Fresh were nice enough to provide me with their free-range eggs to try out in my kitchen. Free-range you may ask? Yes, eggs laid by hens who have the opportunity to walk around farms, run in barns, go outside and socialize with their other hen-friends, and with plenty of room to flap their wings. As Nest Fresh puts it – "happy hens, healthy humans."
Check out all of the recipes you can create with eggs on the Food Network's website. Pretty much if you can think it up, you can make it with eggs for breakfast, lunch, dinner, snacks, and desserts. You may find that your happy family members are like mine – and will sneak a piece of your freshly baked cinnamon loaf before you get a chance to take the picture…  🙂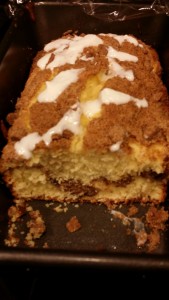 Happy cooking and baking!