For most people who know me, know that I have a rather strange relationship with eggs. I'll only eat them, if I'm the one who cooked them.  😐
However, I must say, that when I bake (and I had 2 cakes to bake this past weekend), and whenever I have the taste for eggs, I always buy Eggland's Best from my local grocery store. On my recent shopping trip, I was tempted to buy the store brand eggs at a lower cost. However, I started thinking that I enjoyed the benefits that Eggland's Best has over the other brands;
• 25% less Saturated Fat
• 10 times more Vitamin E
• 3 times more Vitamin B12
• 2 times more Vitamin D
• More than double the Omega-3
• 35% more Lutein
And then when I bought my brand new carton of eggs, I got home and realized — I was already well stocked!
So, now my friends at Eggland's Best has a special offer for you! You can download their "Your Best Recipes" ecookbook, a $9.99 value for FREE! Here's how you do it;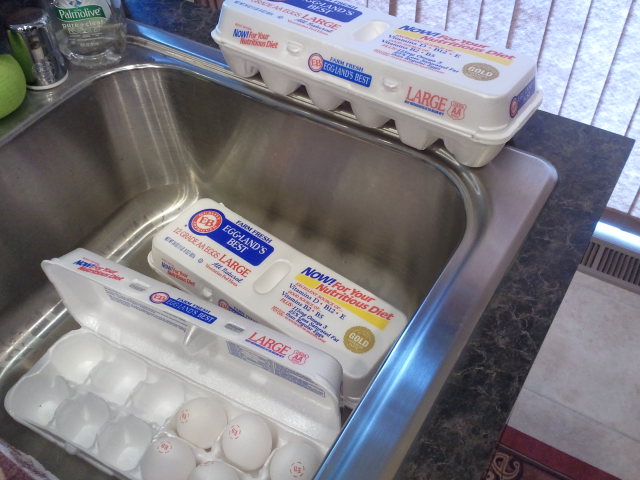 1.  Visit their special promotion page and connect your Facebook account to "like" Eggland's Best on Facebook.
2.  Once you've connected your Facebook account, click the red button to download your eCookbook.
Hurry! This free eCookbook download offer is only available through February 15, 2013.
Enjoy!
Aleysha