I'm in Love With Food! As you may recall, I met this great company, Love With Food, at the BlogHer 2012 conference in New York City earlier this month, and I was totally in love with their program.
This is a subscription based program, and for just $10 per month, you'll receive a box filled with gourmet snacks – goodies that aren't readily available in your local grocery stores. And with each box purchased, Love With Food will donate a meal to a hungry child in the USA.
As soon as I came home from the conference, I started my own subscription. We all spend well over $10 per month buying snacks at the grocery store — why not buy gourmet snacks — and just know that a needy child will get fed. (The gourmet goodies are a bonus – and the selections change each month!)
So, my friends at Love With Food would like to offer 1 FREE box of goodies as a giveaway to one of my lucky friends!
Here's what you need to do to enter:
Follow Love With Food on Twitter;
Follow Love With Food on Pinterest;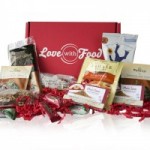 Like Love With Food's Facebook page.
You aren't on all 3 platforms? Don't worry, then follow or like them on whichever platform you're on — and leave me a comment here saying that you've done so. But you'll need to hurry! I'll be selecting one lucky winner at 10pm EST on Thursday, August 30th.
Also, if you'd like purchase your own Love With Food subscription, you can get a $2 discount on your first order if you sign up by Friday, August 31st,  — enter code ALCVIP at the checkout for  your special discount!
After all, who wouldn't love to see this message starring at you each month…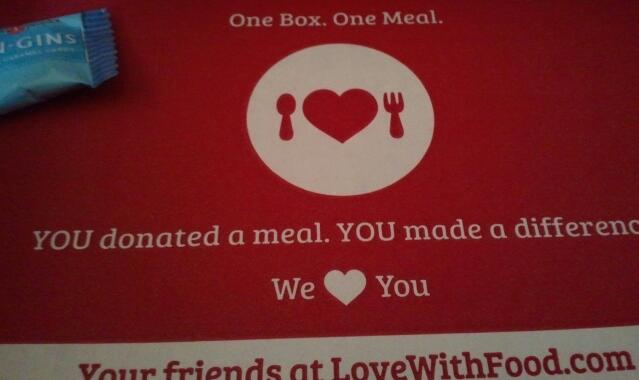 Good luck!