"The Lord will command the blessing on you in your storehouses and in all to which you set your hand, and He will bless you in the land which the Lord your God is giving you."
Deuteronomy 28:8 NKJV
Each day that we wake up, we should be in expectation of receiving a blessing. The Lord tells us in Deuteronomy 28 that He will COMMAND the blessing on you, your homes and all that you set your hands to. And He means it! When God commands a blessing, He tells it where to go and when to show up. In other words, you have an appointment with a blessing!
EXPECT good things to come your way from a very gracious and merciful God.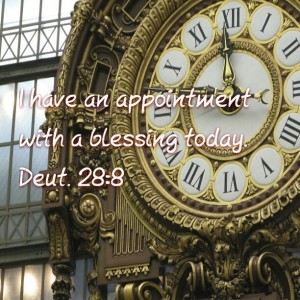 God bless you!