I've got two words for you – Jennifer Hudson! Every time I see this dynamic woman, I remember how she was embarrassed & trashed by Simon Cowell while competing for the American Idol contest on national television. So many people would have stopped dead in their tracks. Well, that was 2004! While she didn't win American Idol, she's surpassed so many who have.
Jennifer refused to let the naysayers in her life determine her destiny — and so should you!
Let's take a look at what this American Idol LOSER has done with her career: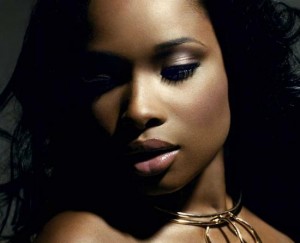 In 2006 she co-starred in Dreamgirls and won 30 – count them 30 awards for this movie including; the Golden Globe, Screen Actors Guild, NAACP Image and the Academy Awards.
In 2008, she played in Sex and the City the movie and The Secret Lives of Bees.
In 2009, she played in a movie called Fragments, and in the same year she won several awards for her album, Jennifer Hudson. She's also making a movie to be released in 2011 about Winnie Mandela.
She's sang the National Anthem for the Superbowl, has been a spokesperson for Avon Products, she's performed at the White House, sang musical tributes for household names like Michael Jackson and Whitney Houston, and she continues to climb. Jennifer Hudson is a show-stopper and an inspiring woman!
So! The next time someone wants to limit your potential, REFUSE to play with them! You are who God says you are and you can do what God says you can do!
"I can do ALL THINGS through Christ, Who strengthens me." Philippians 4:13