Oh my! September is now over and in just 31 days I have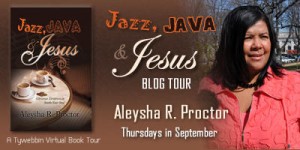 stopped by 15 different blogs,
been interviewed on 4 different blog talk radio shows,
had a Twitter party,
spoke on a panel  discussion at Saks Fifth Avenue about your business image and utilizing social media,
organized a local Blogging While Brown meet up,
wrote 2 blog posts for Hope for Women magazine,
and exhibited at 3 different book festivals in 2 different states! 
HA!
With all of that in mind – I still work a very full-time job and have some other big projects in the works. I've never believed in sitting on my potential, and yes, while I have been exhausted, wherever the Lord guides, He also provides. He provided me with the strength to keep going! (He's faithful!)
Looking back at the "virtual" part of my book tour, you can see the posts, reviews and hear the blog talk radio interviews here – just in case you missed it.  🙂
As for the actual physical parts of my tour, I went to Harrisburg, PA for one of the Capital Book Fest stops. Where my second book, "He's the Keeper of My Soul" SOLD OUT! I then made a pit-stop with my fellow-Fashion Group, Intl. (FGI) of Greater Washington board members for a panel discussion at Saks Fifth Avenue in Tysons Corner, VA.  I spoke about your business image and utilizing social media to build your brand.
And the following weekend, I was at the Baltimore Book Fest – which got me quoted in the Baltimore Sun! Then it was back to a more local book fest the following weekend for the Capital Book Fest in Largo, MD – where I not only had great sales and met awesome people, but my latest book, "Jazz, Java & Jesus" was purchased by people from 8 year old Whitney to the First Lady of Prince George's County, MD – Mrs. Jack Johnson.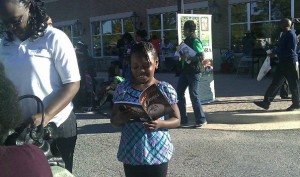 My next project is to update my online press kit to include the book reviews and testimonies – which are AMAZING – and so encouraging and inspiring for me to keep encouraging and inspiring others. (It comes full-circle!)
I tell you advertising isn't what it used to be! Gone are the days when you have to invest tons of money into advertising that could be very ineffective. For authors, I would strongly recommend going on a virtual book blog tour – get in front of the book bloggers and have them review your work for their audiences to see. This is not only virtual, but it's also viral!
It's experiences and memories like these that remind me that I LOVE being an author!