So, I've recently learned that today, April 23rd is World Book Night. Which originally started in England and Ireland to get adults who don't frequently read books to do so, and had quickly spread throughout other countries.
Sounds good to me! No, actually, it sounds great to me! And I'm participating!
Do you know someone who;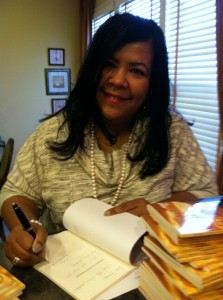 Needs some encouragement;
Or may have been affected by some of the tragedies in the U.S. over the last couple of weeks;
Or may be low in funds, and hasn't read a good book in a good minute –
Then I have great news for you! That's the person that I'm looking to bless!
Here's how – just enter in the comments field below who could use some encouragement and inspiration to move forward in life and I'll randomly select 3 winners of new my newest book, Inspired to Move Forward. Be sure to include your email address so that I can contact the winners to get their shipping information and I'll put 3 autographed copies in the mail this week.
But, HURRY!! Your comment needs to entered by 11:59 PM EST tonight (4/23) to be entered into the drawing.
Good luck and be encouraged!
Warmly,
Aleysha