Happy New Year!
I always say that sometimes we don't notice our blessings until we look back over them. As I've taken some time off to reflect on this past year, I can only say that God has been very, very good to me.
Check out this infographic –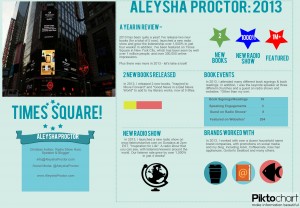 We honor the Lord when we remember His blessings and give Him thanks for them. Take some time over the next week or so to reflect on the great and marvelous things that He's done in your life. It may not look like a blessing in the present, but when you look back on some things, you'll see that He worked things out for your benefit.
I can't wait to see what the Lord has in store for 2014. He's up to something good.